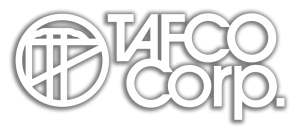 For over 70 years, our aim is simple.
to manufacture and supply the best products. We invest in state of the art equipment while continuing our education and innovation in our field. By doing so, we stay several steps ahead of our competition. Our mission statement is to provide superior quality products and service at the lowest possible price with the highest company integrity.
Message Us
Get In touch below.
Contact us with questions/comments.
We available for inquiries
Mon-Fri, 9am-5pm CST
(we are not open weekends)
Please be reminded that Tafco Corp does not sell direct to the public and does not manufacture custom window sizes.